RightFax (Open Text)
RightFax, (now Open Text), is the world leader in enterprise-wide e-document delivery solutions. Bringing together fax, email and Internet technologies, RightFax fax server software gives companies, large and small, a fast, efficient way to send and receive documents electronically from desktop, email, CRM, ERP and other business applications.
RightFax messaging platform is designed to integrate the full range of workflow processes and tools across the enterprise. RightFax enables you to integrate fax, e-mail, voicemail, workflow management, imaging and database resources into powerful business solutions that boost productivity and extract maximum value from your corporate information assets. By adding RightFax to your environment, not only will you eliminate the inefficiencies of manual faxing, you'll fully exploit all the investments you've made in your company's information infrastructure.

Case Studies
An Example RightFax FaxUtil Dialog: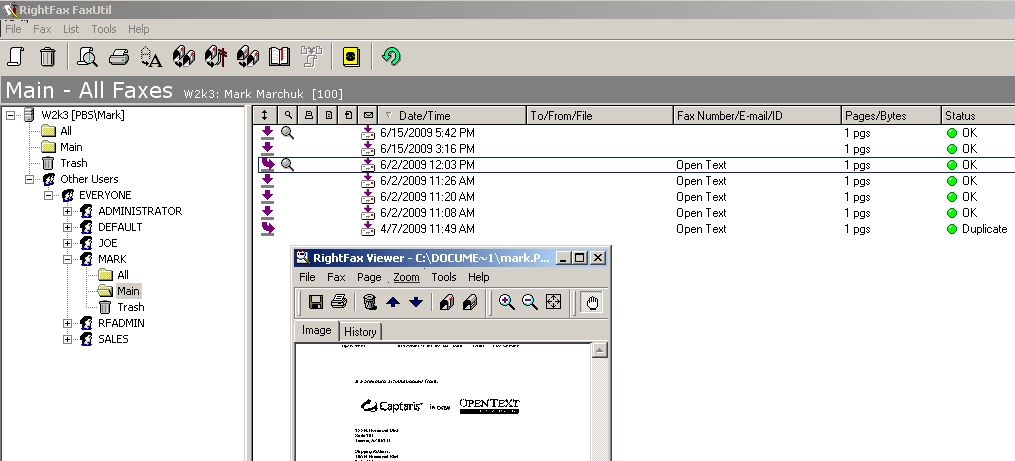 Let Pace Business Solutions help you implement RightFax to solve your Faxing needs.